If you've never had them before, you may ask yourself "What can I do with macadamia nuts?" If this is you… you're definitely in the right place! At Love Macadamia™, our goal is to show the world just how versatile these darling nuts can be.
They can be eaten at breakfast, lunch, or dinner, as a snack, whole or chopped, roasted or raw, seasoned or plain… the possibilities are truly endless! And did you know they're also a superfood? Macadamia nuts contain excellent sources of vitamins and minerals as well as 'good' unsaturated fats that help your body stay in optimum shape.
Plus, they are so incredibly easy to use. Take a look at some of the top ways you can get the most out of making macadamia nuts a staple in your pantry.
Top 10 Reasons Macadamias Should be Your Next Go-To Pantry Staple
We can't stress this enough. Macadamia nuts are so versatile because they can be eaten in a variety of ways at any time of the day. They can also be customized to fit your specific taste and desired flavors.
Because macadamia nuts are so easy to use, they can be quickly added to almost any existing recipe to give a last-minute kick to things like smoothie bowls or trail mix.
Good fats = fuller, longer
The 'good fats' present in macadamias helps you stay fuller longer, making them a great addition to energy-packed foods like granola or overnight oats.
Macadamias have an unbeatably delicate crunch making them perfect to use as a topping or garnish to your favorite yogurt or chopped salad.
Macadamia nuts are so unique because while they are crisp and crunchy on the outside, they are velvety smooth on the inside. That smoothness makes them a great base for creamy dishes like nut butter, hummus, sauces, or ice cream. 
Did you know macadamia nuts can be crushed to make crusts or coatings for proteins like fish and chicken? That's right, that delicate crunch is perfect for a light coating on your favorite protein dishes like Oven Baked Mahi Mahi.
Lactose-free milk alternative
For those who require a dairy-free diet, macadamia nuts can be used to make a quick macadamia nut milk that's lactose-free, delicately smooth, and easy to use in a variety of recipes or as a glass on its own!
Love to bake? Macadamias not only pair well with many baked goods but they can also be used as flour! Plus, using macadamia flour means your dish will have the added health benefit of being gluten-free!
Plant-Based, Keto, Vegan-Friendly
Macadamia nuts are a lifestyle diet's best friend. Not only are they gluten-free, but they are also plant-based, keto, and vegan-friendly, making them one of the most adaptable superfoods for your personalized health story.
No matter if you're relaxing at home, spending a day hiking a long trail, or just on the go from work, 10-12 macs a day is all you need to reap the health benefits of this incredible superfood. Pretty simple, right?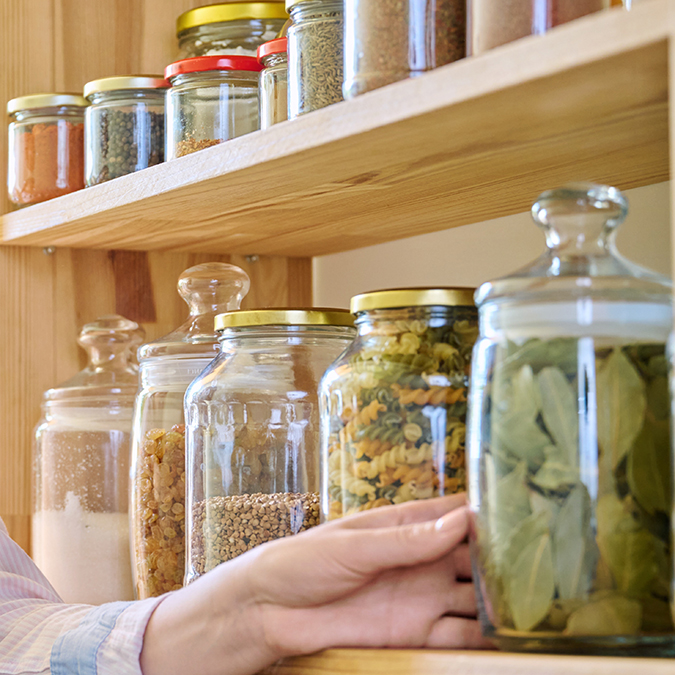 Buying Macadamias
Now that you know all the reasons to keep macadamias in your pantry, it's time to buy! Macadamia nuts are widely available and can be found in pretty much any retail grocery store, local shops, supermarket chains, whole food stores, and even online through speciality retailers. 
And we know what you're thinking– "Aren't macadamia nuts a little on the expensive side?" Macadamias are slightly higher in price when compared to most other nuts. This is a product of their unique harvesting and the lengthy time it takes for macadamia trees to mature. 
However, because of their versatility, the little extra you may pay for macadamia nuts is worth it! Plus, their undeniable health benefits and the quality eating experience they offer set them apart from other nuts as an everyday luxury that's totally worth spending a few extra pennies. Not to mention, roasted or flavored macadamia nuts make a perfect holiday snack or gift!
Adding a touch of luxury to your day-to-day
Macadamia nuts are a truly remarkable superfood packed with natural goodness, delicious flavors, and premium quality. At Love Macadamia™, we strive to offer innovative and creative ways to add these morsels of joy to your everyday meals and snacks. They offer the wholesome greatness of a healthy superfood, with a luxury taste and texture to elevate any culinary moment.
Try incorporating macadamia nuts as a pantry staple in your home! They are simple to use, easy to store, and can bring an added element to any dish. Need more ideas on how to use them? Be sure to follow our Pinterest board. Whether you're a novice in the kitchen or an experienced home-chef, we have dozens of macadamia recipes in a range of flavors and comfort levels that can perfectly fit your lifestyle.
*The nutrition information is in alignment with the United States of America Food & Drug Administration (FDA) regulations. This may differ in other countries.